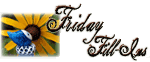 My Sacred Life
Day 30
1. When my blog is broken, I'm sad cause I'm missing out on NaBloPoMo.
2. I saw the most amazing sunrise this morning [see above]!
3. Sweeney Todd is the new movie I'm most looking forward to seeing.
4. Work: Necessary and evil.
5. Of all the new tv shows, I enjoy Cane the most. [damn, that Jimmy Smits is HOT!!!]
6. If only sigh…yeah…if only...
7. And as for the weekend, tonight I'm looking forward to a nice glass of wine, tomorrow my plans include more Christmas decorating and Sunday, I want to go to Boston!
I finished, both NaBloPoMo AND My Sacred Life! Although I can't prove it, cause the database on my fondofsnape.com blog was corrupted, I know I did it, and that's really what counts! I found this Official Completion Token over at Moving Right Along and I'm putting it right here at the end of my last entry in November! Congrats to all who finished!
Posted in NaBloPoMo | 16 Comments