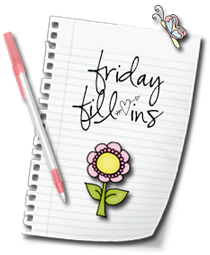 Graphic courtesy of Tonya!
And…here we go!
1. The crickets sing, winter is coming, winter is coming; find yourself a warm place.
2. What are you doing, what are you thinking, what are you wishing for… wherever you are.
3. I want to get far away from the reality I find myself in. Where should I go? What's the opposite of this reality? Hmmm, what say you and you and you...
4. I set me down among the wild flowers and stared at the sky, reading omens from the clouds; this was a dream.
5. But as for me I have walked in my innocence: redeem me, and have mercy on me.
6. From the Mayflower and linens, from Germans & Scots, from Lancaster & San Francisco, from sand tarts and the ocean, from the 50s and 60s and 70s and 80s and 90s and now 00s: this is where I come from.
7. And as for the weekend, tonight I'm looking forward to seeing my friend Karen and looking over some really old memorabilia, tomorrow my plans include this and that and Sunday, I want to get the snot scared out of me!

Saw this sunset on the way home from Pham the laundry man, to whom I've given mucho dinero in exchange for perfectly folded, washed and dried fantastic little bundles of clothing. I accidentally left two pair of underwear in the bag of clothes to be washed and he whispered that they were there, hidden among the sheets, so they wouldn't show and embarrass me (like…they wouldn't but…Oh! how I love him for his thoughtfulness!).
Posted in Friday Fill-Ins | 13 Comments