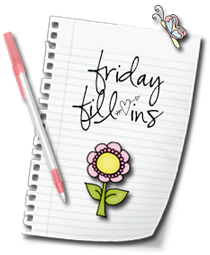 Graphic courtesy of Tonya!
And…here we go!
1. Sweet dreams are much better than scary ones.
2. My surgeon is going to perform a surgery especially for me.
3. Silliness makes me laugh.
4. I'm going to miss this Halloween.
5. Outstanding or not you hope for the best.
6. A road trip to Washington DC is what I want right now!
7. And as for the weekend, tonight I'm looking forward to catching up on some tivo'd shows, tomorrow my plans include a ride to NH and Sunday, I want to have fun with my old office mate, Alexi!

I call this one "full moon with a tree branch" LOL! Have a great weekend!
Posted in Friday Fill-Ins | 12 Comments