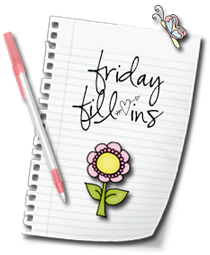 Graphic courtesy of Tonya!
And…here we go!
1. I remember, I remember … no I don't. Ok I lied…I remember riding on the back of a motorcycle at midnight, no helmet, no lights, racing down a deserted street. I remember Herbie in a fridge. I remember a trip to Canada and Lenny in the bathroom. I remember so much, but I DON'T remember seeing the Grateful Dead LOL.
2. Dear Friends: I want you to know I appreciate everything you all have done, are doing, will do.
3. Is that my age, no i can't be…can it!!???
4. I'm trying to resist the temptation of those boxes of mac and cheese that are taunting me from behind the closed door of the cabinet. "Janet", they call, "Jaaaanet, you KNOW you want to make me!".
5. I'm saving a special surprise just for you!
6. If I made a birthday list two weeks in Japan would definitely be on it!!!
7. And as for the weekend, tonight I'm looking forward to retrieving some pictures from the old house and possibly hanging them…and eating a hot dog from Mike's, tomorrow my plans include maybe a visit to NH and Sunday, I want to maybe see Pat!
When my brother was cleaning out Dad's closet, he came across this picture (as well as quite a few others); it's now one of my favorite shots of me!
Posted in Friday Fill-Ins | 20 Comments